Judeo Christian Health Clinic 45th Anniversary Celebration
April 20, 2017
To purchase individual tickets, click below.
The Judeo Christian Health Clinic 45th Anniversary Celebration will be held on Thursday April 20, 2017 at Higgins Hall, 6 p.m. The event will start with a Social Cocktail Hour, Silent Auction, Dinner & Program. We will honor this year's Humanitarian Award Recipient Mrs. Margaret Palmer. Mrs. Palmer is the founder and vision carrier of the Hillsborough House of Hope. Mrs. Palmer has spent many years giving back to the Tampa Bay Community through voluntarism at the Hillsborough County jail, her church, and other philanthropic endeavors. Mrs. Palmer has infectious positivity and a strong faith that guides her. The Judeo Christian Health Clinic is honored to present her with the Humanitarian Award at this year's celebratory event, chaired by board member Gayle Sierens Martin.
For Sponsorship Information Contact the Clinic's Executive Director, ​Kelly Bell (813) 870-3231


Our Mission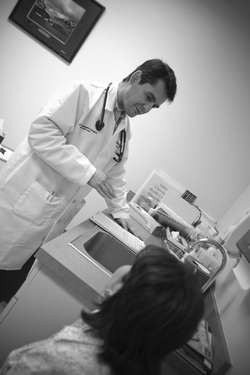 "In the belief that we should do justly, love mercy, and walk humbly with our God, The Judeo Christian Health Clinic provides free, quality, timely and compassionate health care to medically indigent residents of the Tampa Bay area who have no other resources for their health care needs."
The Clinic began in 1972 to serve the needs of those who are uninsured and who cannot afford to see a doctor privately. Reverend Jim Holmes, our founder, began the Clinic with the hopes of providing access to quality and compassionate healthcare. Clinic patients do not qualify for government funded program like the Hillsborough County Healthcare Program, Medicaid or Medicare. Most patients have income's that fall between 100% and 200% of Federal Poverty Level. This small amount of income is not enough to afford private health insurance. They are considered the working poor. Thousands of people in Tampa Bay are left without access to healthcare and feel hopeless. The Judeo Christian Health Clinic provided hope and access to healthcare and recorded just under 40,000 patient visits last year alone.




---
Nutrition & Health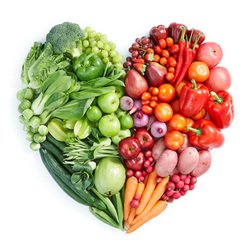 Join us for a workshops on Nutrition Classes for Diabetes & High Blood Pressure/Cholesterol. Classes are on the first and third Monday's of the month at 2 pm presented in English and Spanish by Nutritionist and Diabetes Educator Mary Keith. The Classes are FREE to attend, and held in the Judeo Christian Health Clinic conference room.
(Patients who have appointments are welcome to join the class, you will be called when it is your turn.)
See you there!



---