Our Mission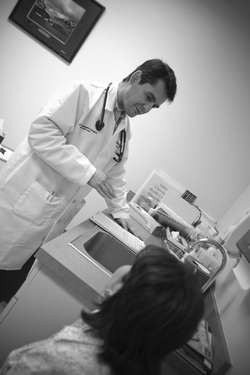 "In the belief that we should do justly, love mercy, and walk humbly with our God, The Judeo Christian Health Clinic provides free, quality, timely and compassionate health care to medically indigent residents of the Tampa Bay area who have no other resources for their health care needs."
The Clinic began in 1972 to serve the needs of those who are uninsured and who cannot afford to see a doctor privately. Reverend Jim Holmes, our founder, began the Clinic with the hopes of providing access to quality and compassionate healthcare. Clinic patients do not qualify for government funded program like the Hillsborough County Healthcare Program, Medicaid or Medicare. Most patients have income's that fall between 100% and 200% of Federal Poverty Level. This small amount of income is not enough to afford private health insurance. They are considered the working poor. Thousands of people in Tampa Bay are left without access to healthcare and feel hopeless. The Judeo Christian Health Clinic provided hope and access to healthcare and recorded just under 40,000 patient visits last year alone.




---
UPCOMING EVENT!! Flavor of West Tampa, October 15, 2016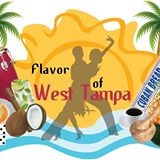 The 7th annual Flavor of West Tampa will be held Saturday, October 15th, 2016 at Al Lopez Park from 11 am-3 pm. The event will be bigger and better event this year including more activities and food from eateries in West Tampa. The event aims to raise awareness and funds for The Judeo Christian Health Clinic that has been providing medical resources to medically-indigent residents of the Tampa Bay community for 44 years. This delicious family friendly event benefited the Judeo Christian Health Clinic.
The event website features pictures from events past www.flavorofwesttampa.com, and continue to check back for event details.
Please visit our sponsor's website:
www.jerryulmdodgechryslerjeepram.com/
---
Women's Health Series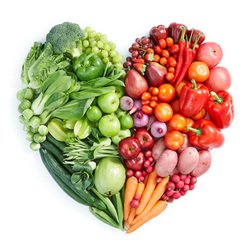 Join us monthly for a workshop on "Getting to know your body and tips on Weight Loss and BMI, in addition to heart healthy eating and cancer prevention topics presented in English and Spanish by Renae Lucien, ARNP. Workshop is FREE to attend, and held in the Judeo Christian Health Clinic conference room.
(Patients who have appointments are welcome to join the class, you will be called when it is your turn.)
See you there!



---